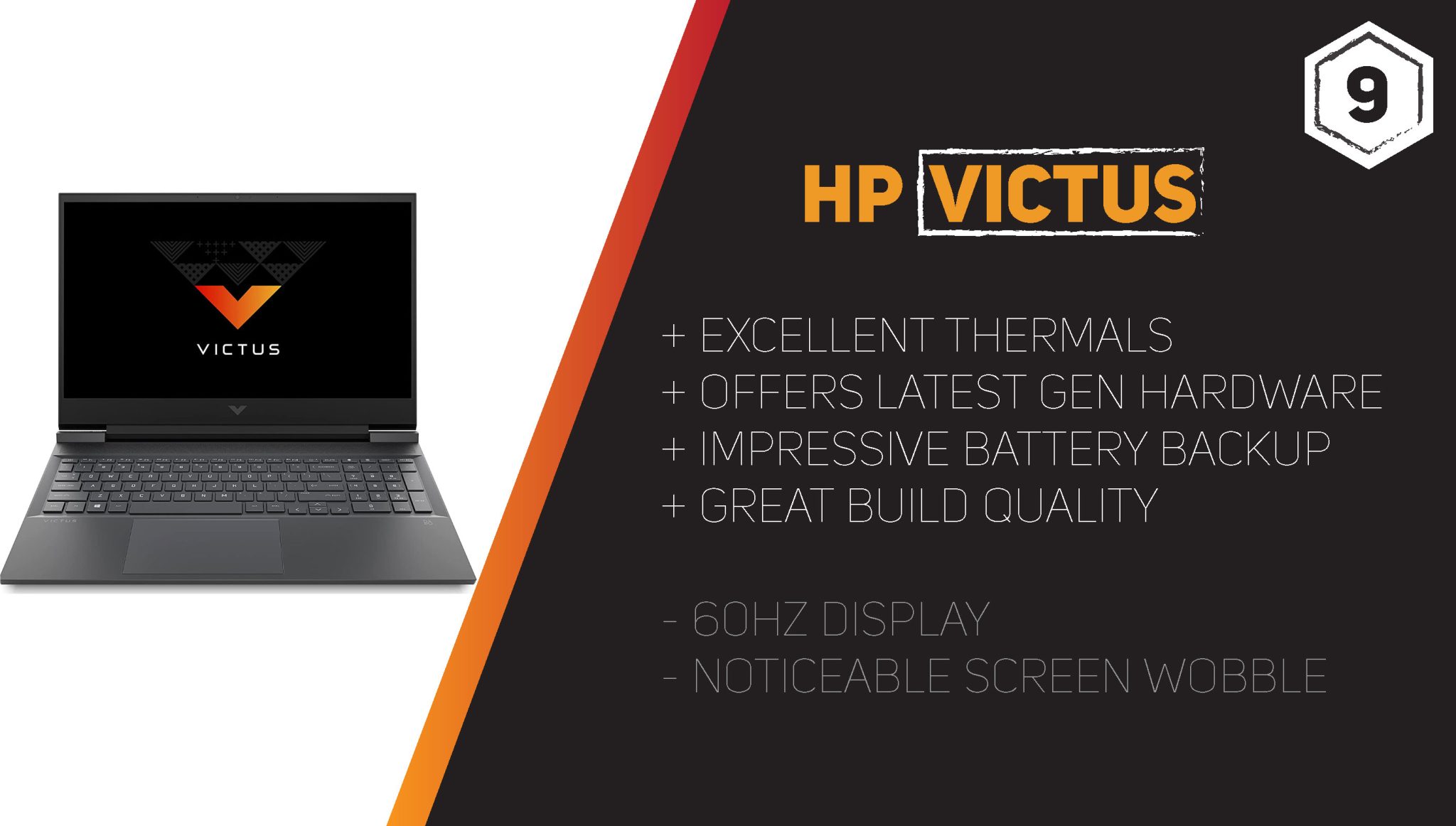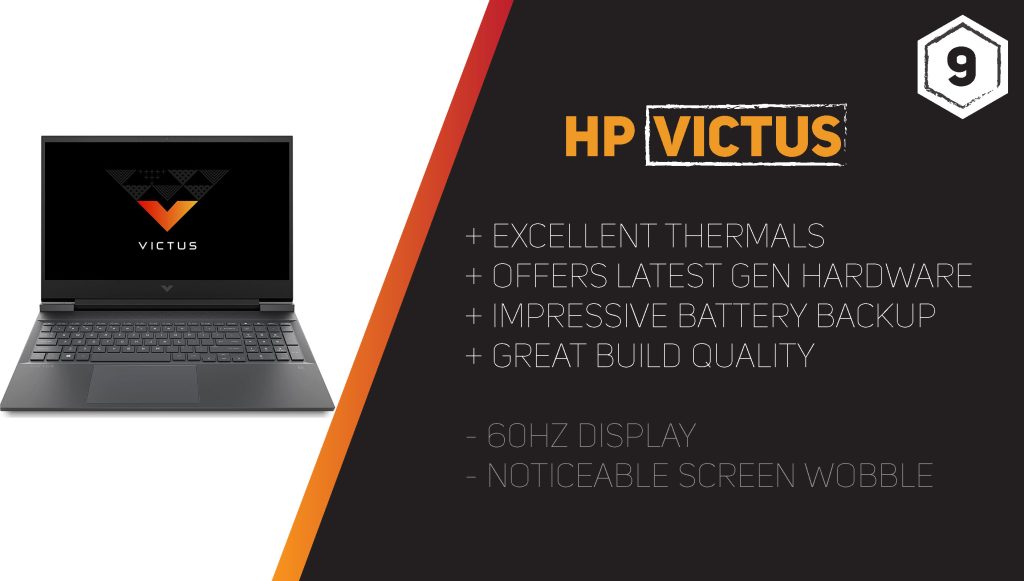 HP's all-new Victus series tries hard to stand out among its competitors, but sadly for the already over-saturated gaming laptop market, there isn't much room for innovation. However, considering the price segment that these laptops are targetting, I can't really deny that they are actually quite amazing and pretty easy to recommend.
Depending on your budget there are four variants that you can choose from but currently, due to some availability issues, the higher-end models aren't easily available. The variant that I will be reviewing in this article has an Nvidia RTX 3050 and Ryzen 5 5600H.

Design and Build Quality
HP Victus loosely follows the design scheme of HP's Omen series gaming laptops. You get the same minimalistic and low profile design which you may or may not be a huge fan of. Personally, I think I like this new approach that many other brands are also taking. Not everyone can afford separate laptops for working and gaming. And pulling out a gaming laptop, that is flushed with RBG near every corner, on a meeting table never stops feeling weird.
Apart from the wobbly screen, the build quality of HP is very decent. As the entire body is made of plastic, there is slight flex near the keyboard, but you won't feel anything while typing or gaming. HP listened to the complaints that the Omen 15 laptops received. When closed, Victus has no gap between screen and keyboard and the screen feels quite sturdy even you place something on the laptop.
The screen wobble is definitely pretty annoying if you pay attention to it. Screen wobble is a noticeable issue with almost any laptop that has a centered lid-hinge and HP isn't an exception. But during general use or gaming, the screen holds just fine.
Performance And Thermals
HP Victus doesn't disappoint when it comes to performance. Packed with the latest gen Ryzen 5 5600H, Victus is surely one of the best-performing laptops in this price range. GeekBench 5 scores reveal how this hexacore CPU running at a base clock speed of 3.3GHz is just behind intel's i5-11400H and easily beats intel's i7-11370H.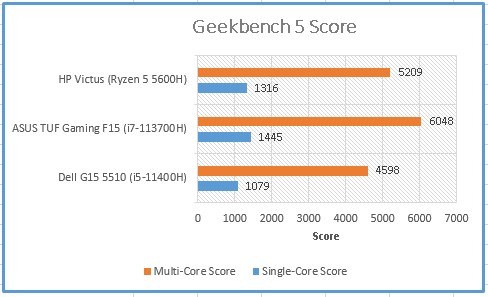 All the performance, that the specs of HP Victus pack and promise, is complemented by its excellent thermals. With two fans, four heat pipes, and five-way airflow, HP Victus is one of the coolest-running laptops I have worked with this year.
Though there isn't much difference in performance when you are comparing default and performance mode, playing AAA games on quiet mode is nearly impossible as the performance difference is more than 70%.
Display
Like every other laptop belonging to this price range, HP Victus comes with a mediocre display. It's a 1080P panel, having a peak brightness of 250nits and running at a refresh rate of 60Hz. The screen does feel dim whenever you are using the laptop outdoors or in a well-lit room, but considering what the other brands are offering in the price range, I don't think I am going to bash HP for this problem. However, a 60Hz panel on a gaming laptop in this day and age is absolutely unacceptable. The higher-end variant of HP Victus does come with a 120Hz display, but due to all the availability issues getting your hands on one is pretty hard.
The 16.1-inch screen size is pretty unique in this price range. When compared to a standard 15.6-inch laptop, there isn't any major difference in viewing experience, but still, everyone loves a bigger screen, even if it's just slightly bigger.
The display panel has a color gamut of 45% NTSC, which might be a possible deal breaker if you are into color-critical work. However, for general users, the viewing experience while gaming or watching YouTube videos is pretty standard.
Keyboard And Touchpad
The keyboard of HP Victus is one of the best that I have come across in this price range and I don't think I have any major complaints with it. It has a single-white backlight, which goes pretty well with the overall black aesthetic of the laptop. The keys are tactile enough and the typing experience is quite decent, at least according to my preferences. Though the power key is right next to the delete key, there's no need to worry about accidental presses as the laptop doesn't turn off as long as you don't hold the power key.
In comparison to other laptops in this price segment, the touchpad of HP Victus is definitely larger. It gets a solid ten in terms of responsiveness and build quality. I have seen many otherwise great budget laptops ruined because of clunky feeling touchpads, but that's not the case with HP Victus.
Storage options and upgradability
This variant of HP Victus has got a single 8GB DDR4 3200MHz RAM stick, which is upgradable to 32GB. The 512GB SSD should be fine for a year or half, but you will have to use the additional SSD slot once you start filling it with games.
Ports
3 USB Type-A
HDMI 2.1
USB 3.2 Gen 1 Type C
RJ 45
Media Card Reader
Headphone/Microphone Combo Jack
You can use either type-C or HDMI port of HP Victus to bypass Optimus and integrated GPU to directly connect to the Nvidia graphics card. This can help you in getting a significant performance boost when you connect an external monitor to the laptop. Though the difference won't be huge in GPU-intensive games, any type of performance boost is welcome you are trying to get the most out of a gaming laptop.

Verdict
HP Victus is indeed one of the best gaming laptops that came out this year. If you are someone who is just getting into gaming or are looking for a reliable gaming laptop while not expecting some insane over-the-top results, the Ryzen 5 Variant of HP Victus is definitely a good investment in this price range.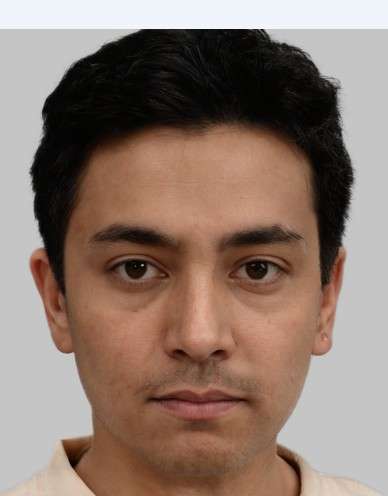 There's nothing particularly interesting about Tushar Sharma. He is a simple guy who loves gaming, traveling, and messing with new gadgets. After completing his engineering, he started working as an app developer and whenever he finds time, he's here, reviewing games and gadgets.