Backed by powerful AMD CPUs, the Lenovo Ideapad Gaming 3 laptops are absolutely amazing for gamers and content creators who want something powerful and reliable without spending too much. The base variant which features Ryzen 5 4600H and GTX 1650 Ti, is selling for less than 65K. And if you are ready to spend more, you can also consider getting the most expensive configuration – Ryzen 7 4800H, GTX 1650Ti, and 120Hz refresh rate.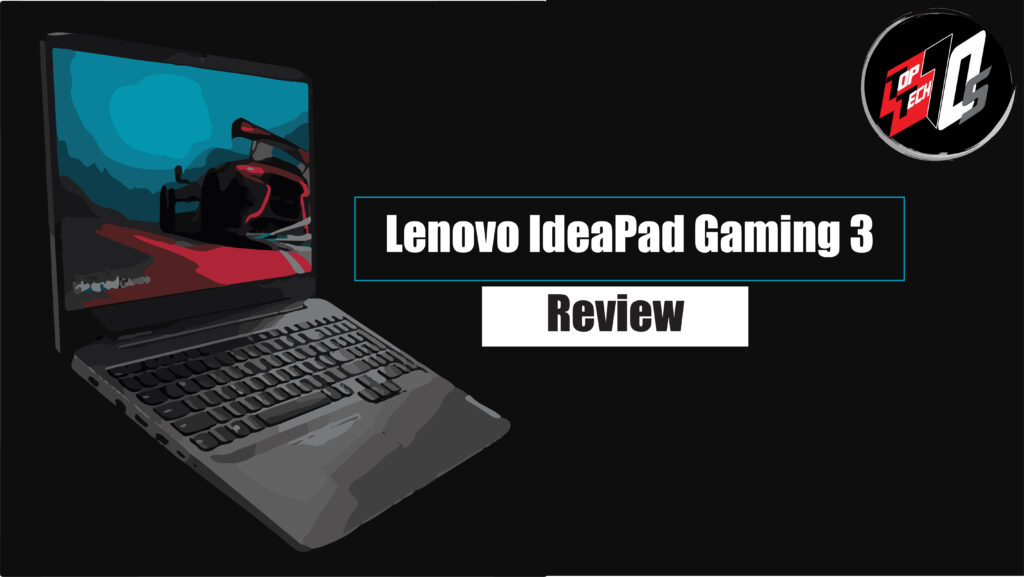 For this review, I tested the Ryzen 5 variant, which is a laptop that I highly recommend if you are on a budget.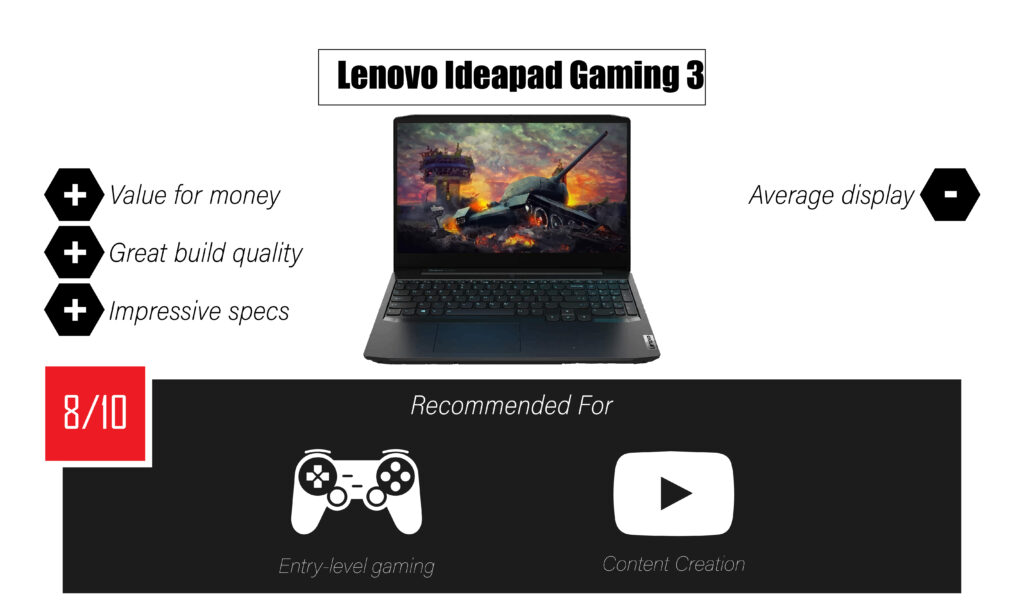 Last updated on November 29, 2023 8:05 pm ⓘ
Lenovo IdeaPad Gaming 3 82EY0078IN Key Specs
| | |
| --- | --- |
| CPU | Ryzen 5 4600H (6 cores, 12 threads, 3.0GHz base clock speed) |
| GPU | GTX 1650Ti |
| RAM | 8 GB |
| Storage | 1 TB HDD + 256 GB SSD |
| Resolution | 1080p |
| Display Refresh Rate | 60Hz |
| Battery | 3 cell 45Wh |
Ports
2 x USB-A 3.1 Gen 1
USB-C 3.1
HDMI 2.0
RJ45
Headphone / mic combo
Lenovo Ideapad Gaming 3: Best Selling Models
Lenovo IdeaPad Gaming 3 82EY00JTIN
Lenovo IdeaPad Gaming 3 81Y400VAIN
Lenovo IdeaPad Gaming 3 82EY00L4IN
Lenovo IdeaPad Gaming 3 82EY00JTIN
Lenovo IdeaPad Gaming 3 81Y400VAIN
Lenovo IdeaPad Gaming 3 82EY00L4IN
Design and Build Quality: Good but nothing out of the ordinary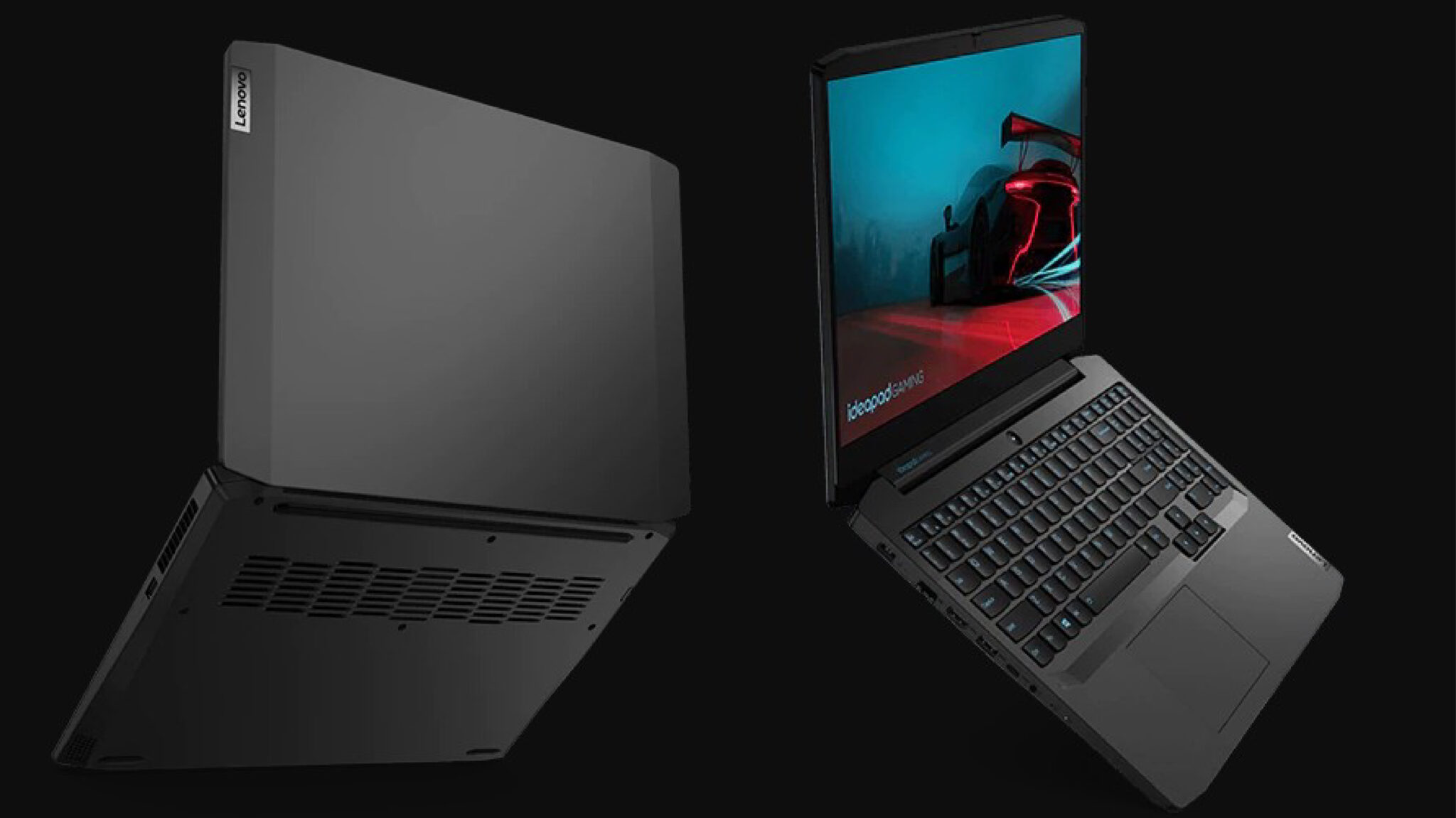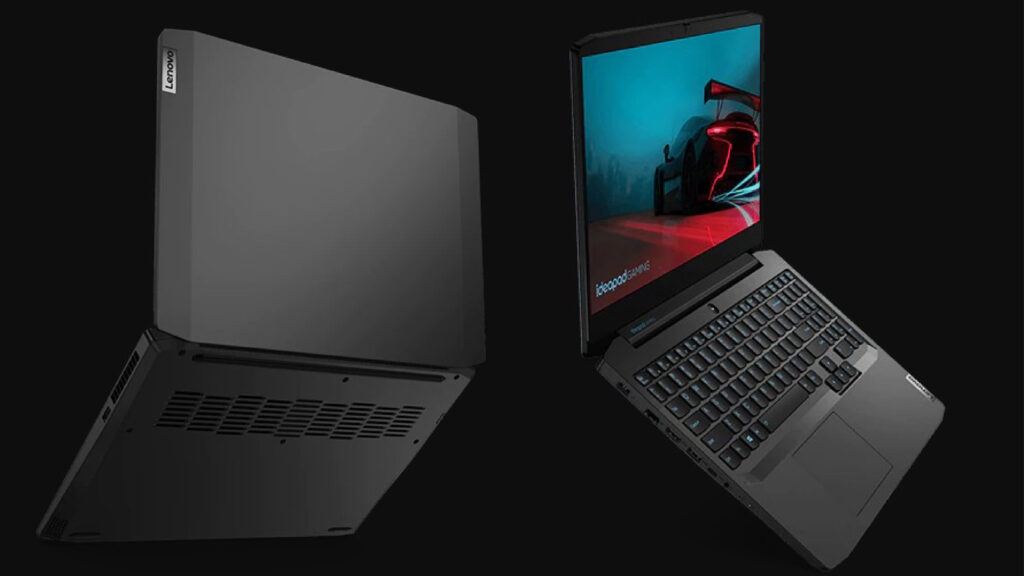 I have very mixed feelings about the design of this laptop. At first glance, it looks quite appealing because of its all-black body, but at the same time, I am not a huge fan of the overall curvy design. I prefer something that looks minimalistic and very low profile, just like Lenovo's very own Legion series laptops. But it's understandable that Lenovo wanted to establish some differences between the two series, and making the laptops look totally different, is probably the easiest way.
Though the chassis of Lenovo Ideapad Gaming 3 is made of plastic, it feels quite premium for a laptop of its price. The lid and the keyboard, do have some flex, but it's pretty standard plastic-body laptops. And as long as you don't use it to do something that laptops aren't supposed to, you don't have to worry about anything.
This laptop weighs 2.2Kg, which is reasonable for a gaming laptop. And carrying it around in a backpack shouldn't be very hard. But don't forget to keep a micro-fiber cloth with you because the fingerprints and dirt show up very easily on the matte-black finish.
Keyboard and Touchpad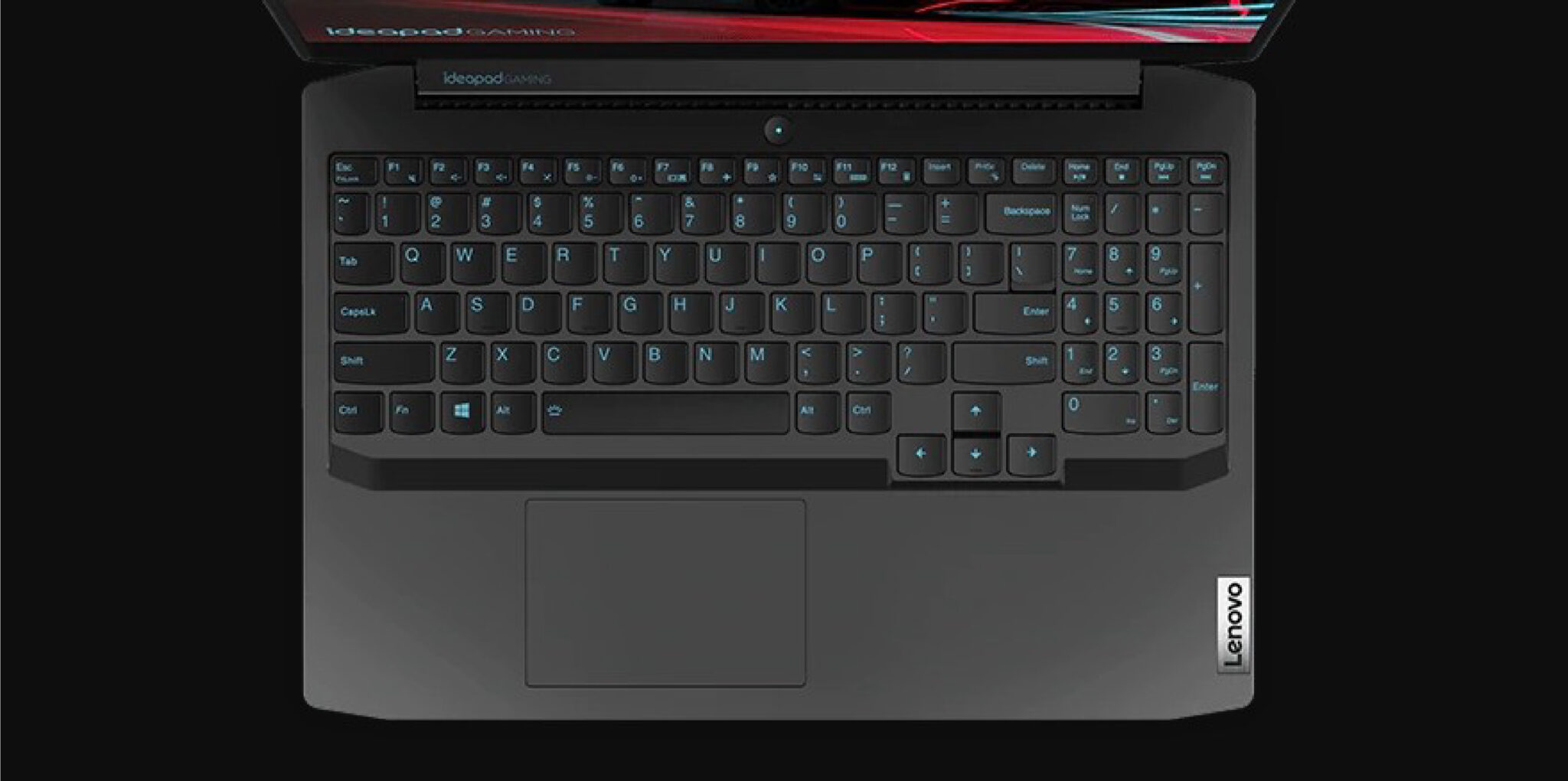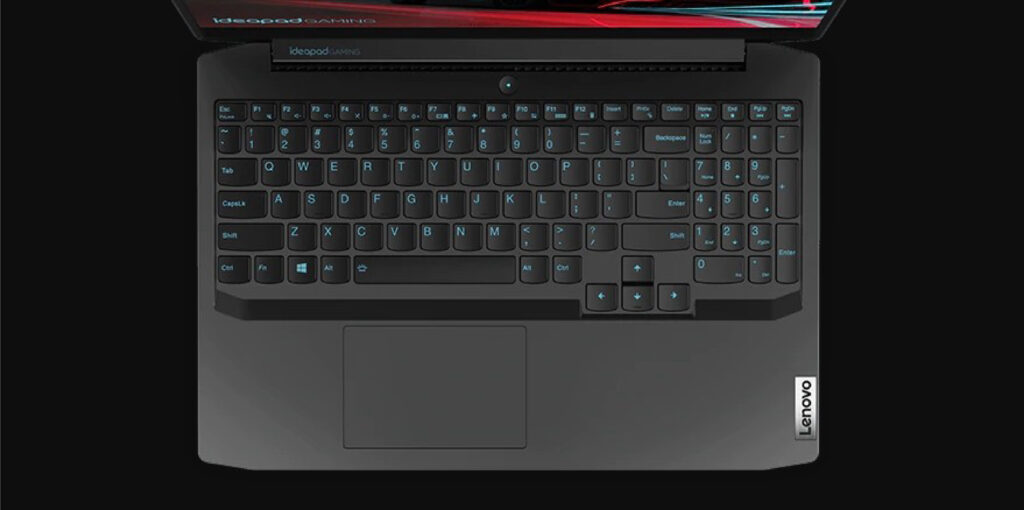 Lenovo is pretty decent at making laptop keyboards, I mean just look at the ThinkPad series. And gladly, this IdeaPad gaming laptop is not an exception. It's a full-size keyboard, with a dedicated Numpad. The 1.5mm key travel is just perfect, the keys feel good to touch and aren't tiny or closely packed, something which I really appreciate. The blue backlight has two brightness levels and somewhat compliments the overall design of the laptop.
To be honest, I did not spend a lot of time testing this laptop's precision touchpad. I conducted most of the tests while using an external mouse, as I never feel comfortable while using laptop touchpads. But I used it for a while just for the sake of testing, and it felt very decent to use. It showed no delay while recording my gestures and swipes, which is a good thing.
Display
The display quality of Lenovo IdeaPad Gaming 3 is in line with other budget gaming laptops, which means it isn't impressive. It's got the usual 1080p display with a peak brightness of 250 nits, and as long as you aren't working under direct sunlight, you should be fine while using it.
The model that I tested comes with a 60Hz panel, which is expected at this price. But if you want a higher refresh rate, you should consider the Ryzen 7 4800H variant offering a 120Hz display.
Though quite standard for laptops of this price range, the 45% NTSC color gamut of this display is perhaps the only thing you need to worry about if you are into color-critical work.
Performance
Comparing Lenovo IdeaPad Gaming 3 series to Lenovo's 3i series, it's easy to conclude that things are not looking good for intel, and if this continues, AMD will dominate the budget-laptop market in the long run. The base variant of Lenovo Ideapad gaming 3 offers you Ryzen 5 4600H, a six-core CPU, which in comparison to i5-10300H, performs slightly better at almost everything.
While gaming, however, you won't see any miracles happening. The GTX 1650 Ti GPU does no justice to the amount of power that Ryzen 5 4600H holds. Something like GTX 1660, would have been a better choice for unleashing the true potential of this laptop. But for some reason, Lenovo has slapped every IdeaPad gaming laptop with a GTX 1650, even if you buy a high-end variant, offering Ryzen 7 4800H, you will have to adjust with this mediocre GPU.
The chart given below, compares Ryzen 5 4600H, Ryzen 7 4800H and i5 10300H
Gaming Performance
The tests were conducted with the laptop connected to a power source, and performance mode turned on. As you can observe, the laptop is capable of providing more than 60FPS in many games, but sadly all these extra frames mean nothing for its 60Hz display.
Thermals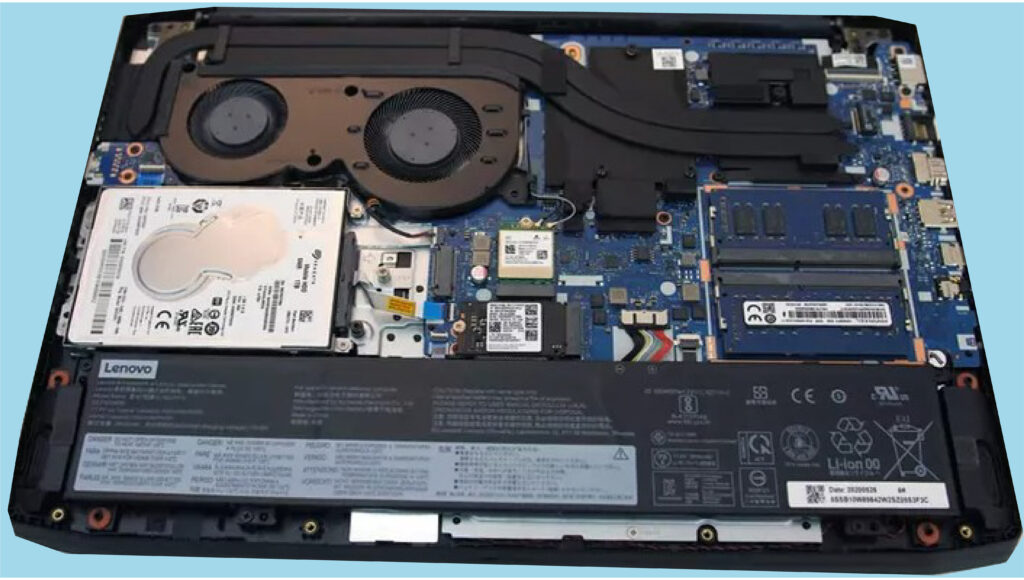 A look at the image above and you will notice that both the CPU and GPU chips share the two heat pipes, something which is common at this price point. Since the CPU and GPU are located on the same side, the area surrounding WASD keys feels slightly hot after a few hours of gaming. Overall, the thermal performance is pretty decent and nothing much to be worried about.
Final Thoughts
Lenovo's IdeaPad Gaming 3 laptops prove that budget gaming laptops are getting better. Comparing to the last year's gaming laptops, it's easy to notice that the buyers are now getting more value for their money. These IdeaPad gaming laptops do have some trade-offs, but at this price point, they seem pretty reasonable.

And after taking all the pros and cons into consideration, I can recommend you to go for the base variant, assuming that you are looking for a powerful gaming laptop while being on a budget. But the high-end variants, featuring Ryzen 7 4800H, seem like a bad deal, as they lack a GPU that's just as powerful as the CPU. And if gaming is the only thing that you are concerned about, paying a lot more for a powerful CPU is hardly going to be of any use to you.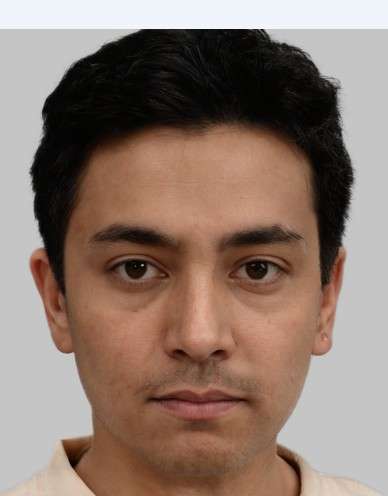 There's nothing particularly interesting about Tushar Sharma. He is a simple guy who loves gaming, traveling, and messing with new gadgets. After completing his engineering, he started working as an app developer and whenever he finds time, he's here, reviewing games and gadgets.