Due to increasing global temperatures, air conditioners which were once considered a luxury are now a must have for every household. Plus, the ever-increasing number of brands competing to get their hands on our hard earned, only makes it easier for us to get something that doesn't blow a gigantic hole in our pockets!

But I understand that all the variety in the market can be quite confusing if you are buying an AC for the first time, or even upgrading from an older one. I assure you that I took my good time compiling this buying guide, as I have personally tested and used the ACs that I am recommending in this
article. Which means that unlike, other buying guides which bury you in a pile options leaving you more confused than before, we offer you a few solid picks that you can't go wrong with.

This is a list of 10 best 1.5 ton ACs in India. A 1.5 ton AC is good enough for a room of size up to 150 square feet. The ACs in this list are 3 star ACs, but their five star versions are also available. But if you aren't going to be using the AC for more than 3-4 months a year, I won't recommend you getting a 5 star AC.
Our Pick
Panasonic 1.5 ton AC
★★★★★
This Panasonic 1.5-ton AC has been our number one pick for almost a year now. Great build quality, excellent cooling capability and tons of extra features make every penny that you spend on it worth it. Definitely a pick you can't go wrong with!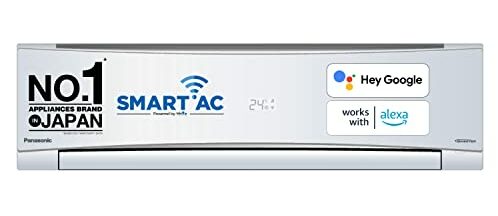 We earn a commission if you make a purchase, at no additional cost to you.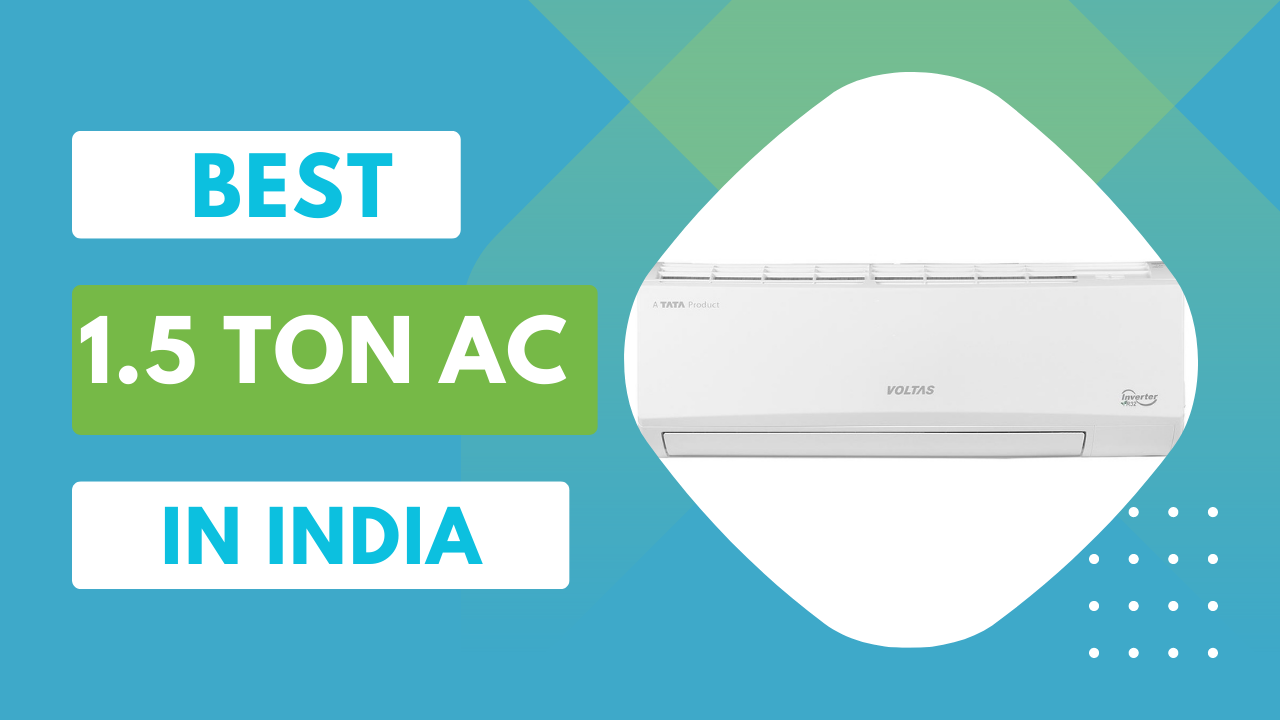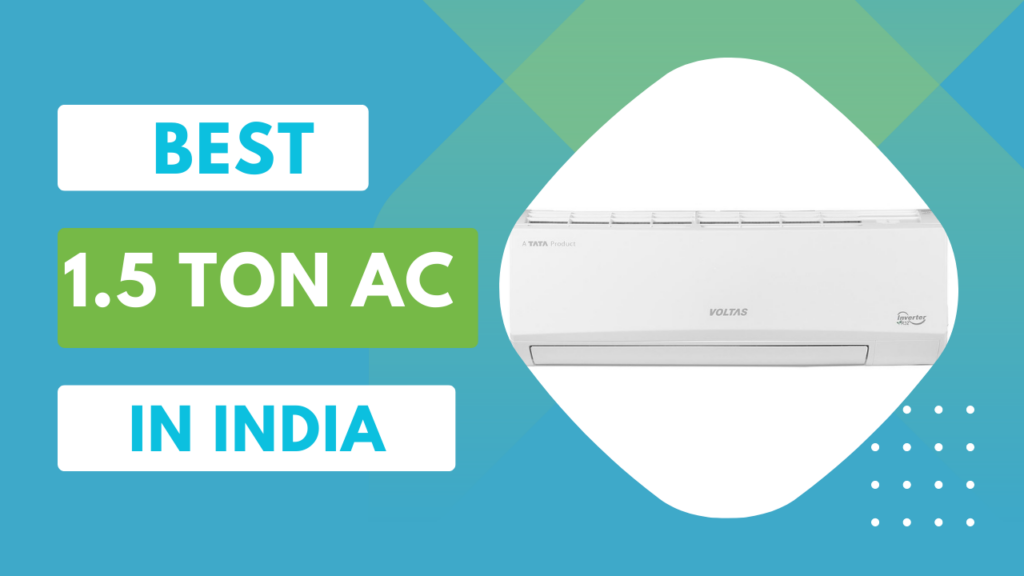 Editor's Picks(Updated Daily)
Panasonic 1.5 ton AC
Size – 1.5 ton
ISEER rating – 3.90
Warranty – 4 years warranty on PCB, 9 years on compressor
Energy Star Rating – 3 Star
As long as you don't buy an AC that's way too small for your room, you can't really go wrong when buying one. Any AC you purchase will start cooling down your room's temperature the moment you turn it on, but that's not where it ends. I mean, if it were that simple, you wouldn't
be here now, would you?

The AC you buy should not only cool your room but also provide you with the best experience, peace of mind, and acceptable electricity bills. It should be a reliable device that you can depend on day in and day out. You don't want the AC to be too loud, or it will disturb your sleep, but it should be powerful enough to cool your room even during the peak of summer heat. The AC shouldn't require constant maintenance and should be able to adapt to your varying needs.

This Panasonic AC pretty much ticks all these boxes while also getting many other things just right. The 7-in-1 convertible feature allows the AC to vary its cooling capacity from 40% to the maximum rated capacity. Moreover, you can turn on the AI mode to let the AC decide these
settings for you, eliminating any worries.

Once you get your hands on the MirAie app, you will find the AC remote obsolete. The app offers various smart features, from saving different cooling modes for different family members to booking service requests. Additionally, the AC has a self-diagnosis feature that provides advance
alerts of any potential issues. The compatibility with Google Assistant and Alexa makes the entire experience even more convenient.

You can stay assured about the build quality, as the AC comes with complete copper tubing and a blue coating on both the indoor and outdoor units, which protects it from corrosion. Not to mention, the PM 0.1 air filter is absolutely amazing.
Panasonic 1.5 ton 3 star AC

Panasonic 1.5 ton 5 star AC

Voltas 1.4 ton AC
Size – 1.4 ton
ISEER rating – 3.81
Warranty – 1 years warranty on product, 10 years on compressor
Energy Star Rating – 3 Star
With an exceptionally powerful wind throw, this Voltas AC is one of my top picks if you're looking for something that isn't very fancy but can effectively beat the summer heat.
As an inverter AC, it boasts a variable speed compressor, allowing it to operate with different tonnages ranging from 20% to 120%. While you may not often need to use the AC at 20% capacity, having the ability to push it to 120% during exceptionally hot summer days is absolutely amazing.
Voltas claims voltage-free operation for this AC within the range of 110-285 volts, which sounds great. However, I strongly recommend getting a stabilizer for your AC regardless of what the brand claims.

The addition of four-way swing is a welcome surprise in this price range. It's a very handy feature
that is often missing in budget ACs. Notable features such as the anti-dust filter, 100% copper condenser, anti-corrosive coating, and
self-diagnosis make this Voltas AC an excellent choice in this category.
Voltas 1.5 ton 3 star AC

Voltas 1.5 ton 5 star AC

Samsung 1.5 ton AC
Size – 1.5 ton
ISEER rating – 3.96
Warranty – 1 year warranty on product, 10 years on compressor
Energy Star Rating – 3 Star
Although this Samsung AC doesn't boast any standout features compared to the other recommendations on this list, it is still a solid option that covers all the important aspects and offers some great features in its price range.

One notable feature is its five convertible modes, allowing it to operate within a power range of 40% to 120%. The 40% power mode surprised me the most, as it effectively cools the room while helping to reduce electricity bills. However, for larger rooms or exceptionally hot days, higher power modes will be necessary. The AC also includes all the standard features that one would expect in this day and age. A standout feature is the three-step Auto Clean, which automatically cleans the indoor unit, improving its lifespan. The outdoor unit is equipped with a Durafin Ultra layer, a protective coating designed to prevent rust and corrosion.

Overall, this Samsung AC is a reliable and highly recommended choice.
Samsung 1.5 ton 3 star ac

Samsung 1.5 ton 3 star ac

Conclusion
There are many Air conditioners to choose from but most of them are not ideal for you, so we have narrowed down the options in the list of 1.5-ton ac in India. While buying an Air conditioner you have to consider many features and other stuff just to find the right fit for you. So, while making such lists we consider customer reviews, complaints, unique features, etc. So, that you would not end up making the wrong purchase.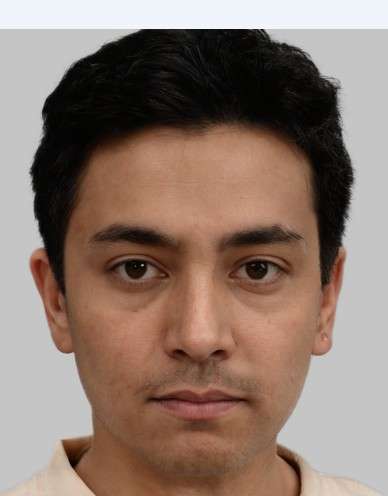 There's nothing particularly interesting about Tushar Sharma. He is a simple guy who loves gaming, traveling, and messing with new gadgets. After completing his engineering, he started working as an app developer and whenever he finds time, he's here, reviewing games and gadgets.