A home isn't complete unless the laundry room has the best washing machine for your needs. Washing clothes can take too much time and effort, which some homes find intolerable. So, a good washing machine is a perfect solution if you want to save time and have more time to spend with your family.

However, many alternatives are available when we go to the store to buy any appliance. Finding the ideal one that meets your wants and is also effective could be very challenging. Similarly, washing machines operate. Only a high-quality washing machine enables you to wash & dry your clothes conveniently.

Here we have laid down the list of the best washing machines in India for you if you want to get this household appliance for your residence and are looking for the greatest product selections and brand names. We will go through the characteristics of the top washing machines within your price range in this post on the finest front-loading and top-loading washers in India.

Are you among those looking for an Indian washing machine brand? We have produced a list of the top washing machine brands with their benefits and drawbacks. You easily can locate the ideal washing machine for you after the article. The article is divided into two categories front load washing machines and top loading washing machines(just to keep things simple)
Top 3 Picks(Updated Daily)
Type
Fully-Automatic Front load
Fully-Automatic Front load
Warranty
3 years on product, 10 years on motor
2 years on product, 12 years on motor
2 years on product, 2 years on motor
Best Budget
Type
Fully-Automatic Front load
Warranty
3 years on product, 10 years on motor
Best Choice
Type
Fully-Automatic Front load
Warranty
2 years on product, 12 years on motor
Best Selling
Warranty
2 years on product, 2 years on motor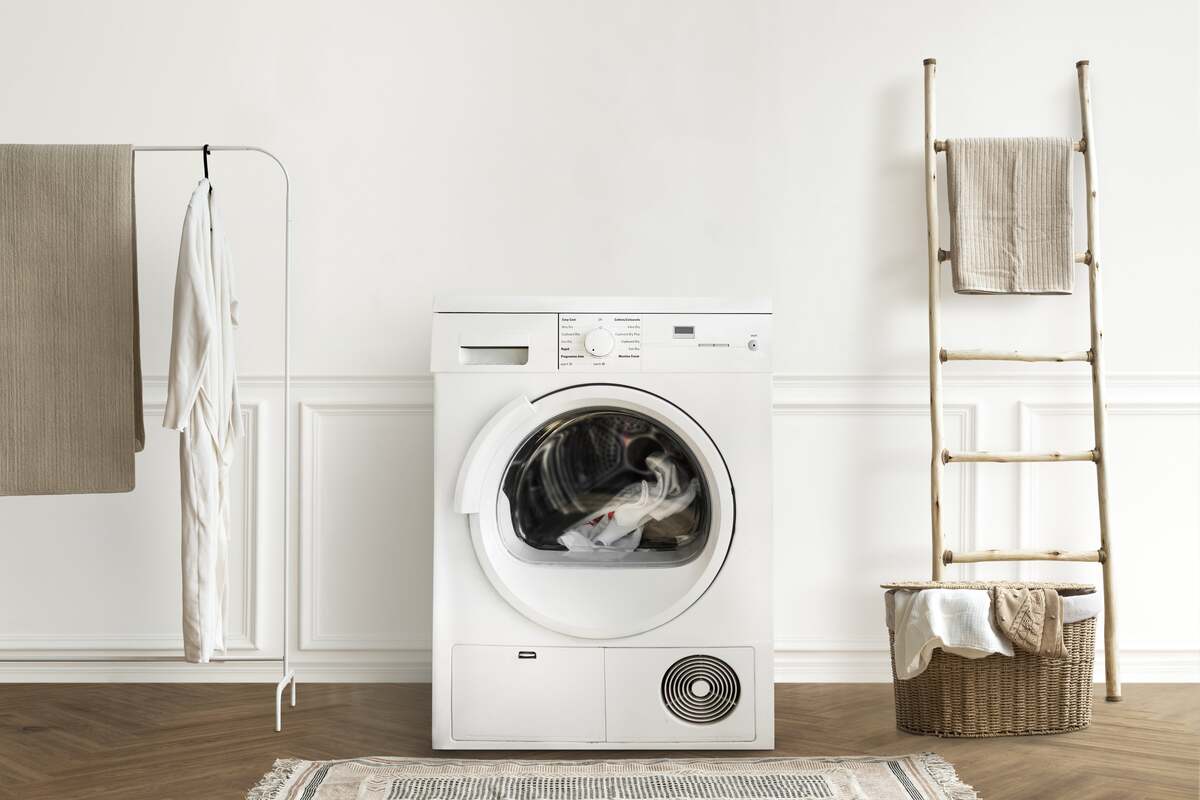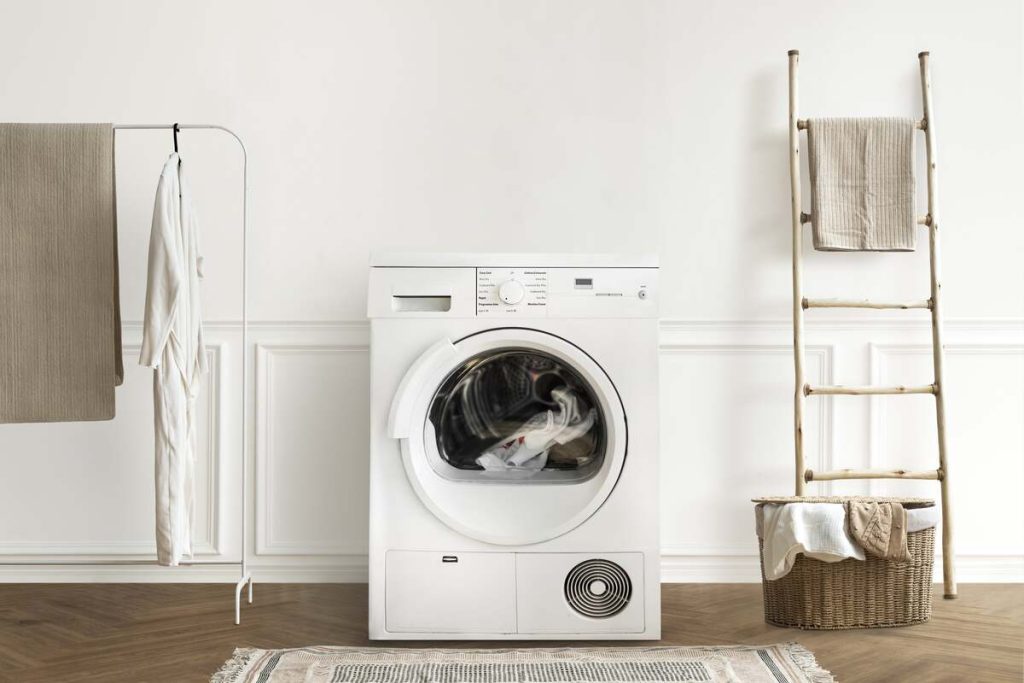 Summary of Best washing machines in India
Front Load washing machines
Bosch WAJ2416SIN 7Kg Automatic Washing Machine
Capacity – 7 KG
Wash Programs -15
Anti Tangle Function
1200 RPM Spinning Speed
Anti Vibration Side Panels
Warranty- 2 Years on Product, 12 Years on Motor
Child lock
Foam Control
Anti Vibration side panels
Bosch is the first item on our list. It is a global brand of washing machines that meet internal standards. Bosch's A+A++ European energy efficiency rating ensures it will offer the finest cleaning quality while being quiet and energy-efficient. You can obtain the perfect wash quickly by using its Speed Perfect technology.
This machine comes with a Vario-inverter motor and eco silence drive. The eco silence drive gives friction-free motion, this makes the washing machine very quiet while operating. And the Anti-tangle function cannot be ignored, no matter how you put your clothes in this washing machine they will never get tangled(I love this feature).It also comes with foam control that automatically detects excess foam and removes it.
The machine has unique characteristics that make it perfect for washing in all kinds of weather. You may get rid of the scent of damp garments during rainy weather by utilizing the monsoon washing mode on your washing machine. You may also use the delayed wash options to give yourself 24 hours to wash as you see fit.
It has 256 sensors that can recognize the load of laundry and uses the least amount of water to deliver maximum efficiency. It is the perfect ally when trying to wash soiled garments quickly. You have the proper protection in addition to the efficient cleaning you will receive from this machine.
Pros
Excellent convenience
Has low noise level
It has a heater built-in
Foam Control
Bosch 8 kg 5 Star 1400RPM variant

Bosch 7 kg 5 Star 1000RPM variant

IFB 7 kg Front Loading Washing Machine
Capacity – 7 KG
Wash Programs -12
1000 RPM Spinning Speed
Warranty- 4 Years on Product, 10 Years on Motor
Aqua Energie
Do you need a front-loading, fully automatic washer for a large household of four to five people? You can get the most fantastic model IMB Serena Aqua, so stop looking. It uses only 45 liters of water daily, which is little. Fifteen different wash regimens are available for this model in total.
With built-in Aqua Energie, this washing machine treats the garments to a gentler wash by energizing the water. The Ball Valve Technology, which pushes the unclean water out while keeping the detergent within, can help you avoid wasting additional water. For voltage fluctuations, this washing machine has an internal safe level.
Using this machine's cradle wash mechanism, take good care of your delicate textiles like silks, chiffons, and satins. A shower guarantees complete soaking and a thorough wash before rinsing. Your clothing won't be damaged thanks to the cushion-like feeling created by the drum's crescent-shaped moon grooves.
Pros
Effective stain removal
Noise-free functioning
It is stylishly made
Cons
Very few colour options are available
IFB 8 kg 5 Star 1400RPM variant

LG 7 Kg 5-Star Inverter Touch Control Washing Machine
Capacity – 7 KG
Wash Programs -10
1200 RPM Spinning Speed
Warranty- 2 years on product, 10 years on motor
LG washing machines are well-liked in Indian families due to their high-quality inverter motors and Direct Drive technology. This washing machine's USP is its Inverter Direct Drive motor. Vibration and wear and tear are minimized since the washing drum is directly connected to the motor rather than through pulleys.
Additionally, it saves energy. The washer has a special 6-motion control system that rotates the drum in various ways to give your materials a great wash. To provide a sanitary washing experience, the Steam Wash option helps remove dust mites and pollen allergen from clothing.
Ten wash cycles are available on the machine, which provides consumers tremendous convenience. Additionally, the Tub Clean function uses hot water (85 degrees Celsius) to clean the washtub thoroughly. Child Lock and other safety features are beneficial in reducing the likelihood of unneeded mishaps.
Pros
It is simple to operate
There are eight wash options
Energy efficiency is a feature
Cons
It has no soft-closing door
Samsung Inverter 6.0kg Front Load Washing Machine
Capacity – 6 KG
Wash Programs -10
1000 RPM Spinning Speed
Warranty- 3 years on product, 10 years on motor
With its exclusive Digital Inverter function, the Samsung 6 kg fully automated front-load provides strong performance and effectively gets rid of tough stains without causing any harm to the fabric. The diamond drum's unique "soft curl" shape efficiently and delicately washes your clothing while guarding against damage.
Water scale deposits are avoided thanks to the ceramic heater. The Quick Wash Programme, which allows for thorough cleaning in only 15 minutes, is also the ideal answer for your hectic schedule. You may wash your cotton, woolen, and delicate fabrics using different methods.
Because of its chic design, the front-load washing machine improves the kitchen's overall appearance. Because it has a 5-star energy consumption rating and can operate on a digital inverter, the washing machine uses very little electricity. In that case, install Samsung's energy-efficient household appliance.
Pros
Good Build quality
Noise-free functioning
Cons
The water outlet pipe is small
Bosch WAJ2006EIN 7kg Washing Machine
Capacity – 7 KG
Wash Programs -15
1000 RPM Spinning Speed
Warranty- 2 Years on Product, 12 Years on Motor
With the help of ActiveWater technology, which is included in this Bosch WAJ2006EIN front-load washing machine and includes a pressure sensor, the water level can be regulated following the amount of laundry being loaded into the machine. Due to this, water waste is reduced.
This washing machine's variodrum has a wave droplet design, allowing for an even dispersion of water and giving your clothing a thorough yet gentle wash. You may obtain a quick operation with the ideal speed function and a strong motor that operates at 1000 rpm so that your laundry will be finished much faster.
Anti-vibration panels assist in providing wash and spin strength and enable quiet operation. It has a time delay feature that enables you to plan the start and stop periods of the wash cycle to suit your schedule. It contains a foam detection mechanism that detects excessive foam and removes it so that washing is hassle-free.
Pros
It is well-designed
Noise-Reduction
It is stylishly made
IFB 6 Kg 5 Star -Automatic Front Loading Machine
Capacity – 6 KG
Wash Programs -10
1000 RPM Spinning Speed
Warranty- 4 Years on Product, 10 Years on Motor
IFB, an Indian manufacturer of some of the greatest washing machines, provides customers with the highest standards and best levels of performance. The machines have the greatest features to please Indian customers. It employs Cradle wash technology, which enables gentle and soft washing of any clothing within stainless steel drums.
The Aqua energy-water softening technology is a fundamental feature of this machine, allowing it to provide great cleaning even now in hard water. It is. The IFB Diva Plus front-loading washing machine has another benefit: it can usually work even if the water pressure isn't great.
As a result, it is the washing machine with the highest efficiency. The highest weight it can support is 6 kg. It makes it perfect for households of three to five members. This model's door opens at an angle of 180 degrees, and it is simple to use due to its large size (320mm). It spins at a 1000RPM pace.
Pros
It uses less energy
It is well-designed
It has a heater built-in
Cons
There is no extra motor warranty
Bosch WAJ2416EIN 7 kg Washing Machine
Capacity – 7 KG
Wash Programs -15
1200 RPM Spinning Speed
Warranty- 2 Years on Product, 12 Years on Motor
This Bosch WAJ2416EIN front-load, fully automated washer has a strong motor that produces a high spin speed of 1200 rpm enabling a speedier drying time so that you may have perfectly cleaned and dried clothing much faster. The machine accommodates your various washing requirements with 15 wash programs.
It has an anti-bacteria function that removes all the harmful bacteria and other microbes from your clothing and gives them a thorough, sanitary wash. Because the rapid wash option allows you to complete the washing process in as little as 15 to 30 minutes, you will be able to get back to your hectic schedule more quickly.
It guarantees that various materials may be washed effectively without being harmed. It has a huge LED display and touch panel for simple control over all features. Using the reload feature, you may stop the machine from halting or resuming while the wash cycle is still running and add more garments.
Pros
Engaging in no sound
It is simple to use
Perfect for a large family
IFB Senator Aqua SX -6.5Kg Washing Machine
Capacity – 6.5 KG
Wash Programs – 8
1000 RPM Spinning Speed
Warranty- 4 Years on Product, 10 Years on Motor
Aqua Energie
Child lock
Not just because it functions but also because of its design, it is a significant appeal to Indian clients. IFB created this machine with the best features possible while keeping the need of Indian customers in mind. For three to four-person households, the machine's first handling capacity of 6.5kg is perfect.
Even with lower than normal water pressure, this machine can still provide you with the best washing experience. Users of this machine enjoy a faster drying time and a better overall user experience because of the unit's 1000 RPM speed. This machine's cleaning procedure is the result of various sophisticated technologies.
It uses a 3D washing method to let the detergent dissolve entirely in the water for excellent washing results. Additionally, it uses Aqua energy technology, which enables the usage of the machine with hard water. The incorporated laundry feature enables users to add items between mid-cycle, creating a complete wash accessory for consumers.
Pros
Noise-free functioning
Effective wash performance
Incredible user reaction
Bosch 6 Kg 5-Star Inverter Washing Machine
Capacity – 6 KG
Wash Programs –
1000 RPM Spinning Speed
Warranty- 2 Years on Product, 10 Years on Motor
This Bosch 6 Kg washing machine is an upgrade over the previous model since it has additional features, including customizable panel settings, 15 wash programs, and a spinning speed capability of 1000 rpm. Additionally, it has cutting-edge technologies, including a Brushless EcoSilence Drive motor to increase efficiency and lower noise.
This machine is a good choice if you recently got married or have a small family of three because it is reasonably priced. Another choice for folks with little room is a compact washing machine, like this Bosch model. This technology offers not only a vigorous washing experience but also one that is quiet and vibration-free.
The engine parts survive longer than other motors since there is no friction. You can choose the temperature settings and spin speeds on the programmable display, making it simple to operate. You should know that you cannot exceed the maximum levels for the specific wash program.
Pros
Anti-tangle capabilities
It makes no noise
Sensor for active water pressure
Top Load washing machines
Whirlpool 7.5 Kg Washing Machine
Capacity – 7.5 KG
Wash Programs -12
Warranty- 2 Years on Product, 10 Years on Motor
Need a flexible, fully automatic washing machine? Take a look at the Whirlpool 7.5 Kg, which is quite roomy and has many features. Multiple wash programs, such as Anti-Bacteria, Delicate, Heavy, Stain, etc., are available on this machine. Washing various types of clothing is quite simple with this machine.
For the best cleaning results, you may use this option to heat water to various temperatures, including warm, hot, and allergen-free. Additionally, combining a Hexabloom impeller and the 360 Bloom wash motion allows clothing to brush against one another to eliminate dirt.
Additionally, the Dynamix technology's characteristics guarantee that the clothing is completely free of any detergent residue. You can use the automated water heating technology included inside the heater. Adding all these characteristics results in a significantly more efficient machine.
Pros
Includes several wash programs
Outstanding wash quality
It uses less energy
Cons
The dryer might be rather loud at times
Samsung 6.5 kg Fully-Automatic Washing Machine
Capacity – 6.5 KG
Wash Programs – 9
Warranty- 3 Years on Product, 12 Years on Motor
This fully automated Samsung model is one of the most well-liked and desired washing machine models among consumers. This washing machine has several unique features and an exquisite appearance that guarantees it properly complements the decor of the space where it is housed.
With a 6.5 kilogram capacity, this washing machine can easily handle the laundry requirements of a household with more than 4 members. This Samsung washing machine employs the pulsator washing method to clean the clothing, making it simple to get rid of dirt and stains and restore the garments to new condition.
This machine employs Air Turbo Dry, which is its most distinguishing characteristic. Similar to how you get updates on the length of the wash cycle and the various washing phases from this washing machine's LCD display. This washing machine's stainless steel drum is made in a unique way that lessens laundry abrasion.
Pros
Excellent convenience
It is a product that saves energy
It has an LED light built-in
Panasonic 6 Kg Fully-Automatic Washing Machine
Capacity – 6 KG
Wash Programs – 8
680 RPM Spinning Speed
Warranty- 2 Years on Product, 10 Years on Motor
This top-of-the-line model manufactured by Panasonic is a high-capacity washer that comes standard with many cutting-edge features and retails for a highly reasonable price. This washing machine has eight different wash programs that should be able to accommodate all of your different washing needs.
This machine's fuzzy control technology maximizes the washing experience by accurately determining the load's weight and then recommending the ideal water level needed for that particular load. Similar to how it effectively eliminates dirt from the fibres, its aqua beat function guarantees complete cleaning.
Pros
Ideal for a little family
Noise-free functioning
Rapid and effective drying
Cons
Customer service is not good
LG 6.5 kg Fully Automatic Top Loading Washing Machine
Capacity – 6.5 KG
Wash Programs – 6
700 RPM Spinning Speed
Warranty- 2 Years on Product, 10 Years on Motor
We have a top-loading model as the next-best washing machine on our list. The LG 6.5 kg fully automated top loading washing machine is a popular option, and many consumers opt to purchase it. In addition to the Indian market, LG is a well-known producer of some of the most significant washing machine brands worldwide.
In cases where there is a heavy laundry load, large families could not profit from this. This model is the finest automatic washer among top loaders in terms of price and performance. Washing machines are only as good as their most comprehensive set of wash programs; this one has eight.
Laundry may be washed in this 6.5 kg fully automatic top-load washing machine's wash cycles and programs. Small to medium households will benefit from the fully automated top-loading drum washer with a 6.5 kg load capacity. 700 rpm is the spin speed of the stainless steel drum. It is ideal for a speedy wash and drying.

Pros
Long-lasting and resilient
Incredibly energy-efficient
Robust and high-quality motor
Cons
It makes some noise when it spins
Whirlpool 6.5 kg Fully Automatic Washing Machine
Capacity – 6.5 KG
Wash Programs -12
740 RPM Spinning Speed
Warranty- 2 Years on Product, 5 Years on Motor
The Whirlpool 6.5 kg fully automated top load washing machine is the second item on the list and is one of the options for the finest washing machine in India. The stainless steel tub on this model is robust and performs well, just like the tub on most top-loading washing machines in India. The 6.5-kilogram drum has a capacity.
Small to medium-sized households should use washing machines with this capacity. 6.5-kilogram drums may not be sufficient for large households with heavy laundry loads and long wash cycles. The fact that this washer includes 12 wash routines makes it the greatest washing machine for producing exceptional wash quality.
Spiro wash, express wash, and the high spin speed of this model set it apart from other top-loading washing machines in India. You should give this Whirlpool model a second glance if you're seeking an innovative washing machine that is entirely automated, top-loading, and equipped with the newest features.
Pros
It is stylishly made
Has efficient cleaning
water and energy efficient
Samsung 7.2 kg Semi-Automatic Washing Machine
Capacity – 7.2 KG
Wash Programs -3
740 RPM Spinning Speed
Warranty- 2 Years on Product, 5 Years on Motor
Are you trying to find an affordable, large-loading, semi-automatic washing machine? The Samsung 7.2-Kilogram Top-Loading Washing Machine is a superior option in such a case (WT725QPNDMP model). This machine is well-liked in the market since it is affordable, wastes little water, and uses less electricity.
For accelerated drying, it has a dual jet system with a rotating speed of 1000 RPM. This washer is designed with a scrub board to remove all the tough stains from your garments gently. The appliance features a washer and dryer that are independent of one another, which can significantly reduce the amount of water used for washing.
This washing machine is portable, thanks to the valuable wheels at the bottom. To speed up drying, the tub may be rotated using the air-turbo drying technology. There is a little lint filter to collect every fibre from your clothing during washing. It is manufactured of anti-corrosive plastic material to offer this product a sleek and fashionable appearance.
Pros
It has an interior 2-way handle
Corrosion-resistant body
Good washing results
Cons
Small drum size is an issue
Godrej 6 Kg Fully-Automatic Washing Machine
Capacity – 6 KG
Wash Programs – 5
700 RPM Spinning Speed
Warranty- 2 Years on Product, 10 Years on Motor
Another washing machine that has earned five stars and a classic appearance is the Godrej 6 kg. It's an excellent value to get this fully automated top-loading washer. It has nine wash programs, including rapid, heavy, delicate, regular, rinses-only, and other program settings, which make cleaning quick and straightforward.
A small family's worth of laundry may fit inside the machine's 6kg carrying capacity. The auto-balance system automatically redistributes the garments after detecting the load imbalance. The feature effectively eliminates vibrations. Additionally, it includes a high-spinning tub that spins at a speed of 700 rpm to aid in quick drying.
Additionally, it has a stainless steel drum that keeps bacteria from growing on it, providing you with a sanitary wash. This machine is generally appropriate for small families that require a fully-automatic washing machine on a budget, even if it lacks sophisticated capabilities. If you have a few little laundry demands, it's worth buying.
Pros
Extended warranty period
Has many wash programs
Clean with care and thoroughness
Cons
Not the most fascinating model
LG 8kg Semi-Automatic Washing Machine
Capacity – 8 KG
Wash Programs – 4
1350 RPM Spinning Speed
Warranty- 4 Years on Product, 10 Years on Motor
The excellent LG washing machine, which is remarkable in performance and aesthetics, comes in at number 10 on the list. It is ideal for medium-sized or big families with a total weight capacity of 8 kg. It is a semi-automatic washer that will always provide you with the value you need for your money.
The user can select one of these three choices based on which one best meets their requirement to wash soiled garments. This machine comes in a ready-to-use state that doesn't need installation to boost user comfort. The LG washing machine includes a quality plastic drum that is rust-proof and increases longevity.
Users may also customize their wash, which helps to guarantee that they receive the utmost enjoyment from a top-notch wash. Additionally, its filters may store the lint particles gathered during washing. Its collar scrubber effectively eliminates most stains off collars and has a distinguishing characteristic.
Pros
Incredibly energy-efficient
Has a high-end design
High-quality cleaning
Haier 6.5 kg Fully-Automatic Top Load Washing Machine
Capacity – 6.5 KG
Wash Programs – 8
Child Lock function
Warranty- 2 Years on Product, 10 Years on Motor
It will take no time for this Haier washing machine to wash your clothing, making it an excellent addition to your home. The machine has two layers of lint filters to ensure thorough cleaning. The cutting-edge technology provides a decisive cleaning action while being gentle on your cloth.
The Haier Washing Machine's streamlined design makes it ideal for your home, bringing sophistication and performance while taking up the least amount of room. Superior washing effectiveness By using Near Zero Pressure technology, the machine can operate effectively with water pressure as low as 0.001-0.02Mpa.
The body of this Haier Washing Machine is sleek and finely constructed, and it is built of a material that is both sturdy and long-lasting. This washing machine can manage loads of up to 6.5 kilograms. It is equipped with Jet Stream Technology. The spin rate and drying time are often faster with this.
Cons
Slight lengthening of wash cycles

Whirlpool 7Kg Semi-Automatic Top Loading Machine
Capacity – 7 KG
Wash Programs -3
1400 RPM Spinning Speed
Warranty- 2 Years on Product, 5 Years on Motor
Many customers love the outstanding features and elegant aesthetics of this brand-new Whirlpool appliance. It makes the most effective use of power scrub technology to maintain all of your whites gleaming and the desired colour. It is designed to wash effectively even in locations with hard water.
It may be operated with only three buttons utilizing the 1-2-3 function for maximum comfort and simplicity for its users. The appropriate washing load is found using its sixth sensing technology, which establishes the required water level. It also recommends the appropriate dosage of detergent needed to wash various types of garments efficiently.
This machine offers efficient protection by keeping track of voltage variations and halting in the case of low voltage using its sixth sensor technology. It is a technique known as the Spa Wash. Thanks to this technology, any clothing may receive a gentle, tangle-free wash in the washer and dryer.
Pros
A big tub for cleaning
Waterproof and shockproof panel
Has a loud alarm tone
Conclusion
Various factors were considered by our team to get you the correct washing machine with outstanding and high performance. We've simplified the process by providing you with the best and top-rated washing machines at the best prices. The list of the Best washing machines in India 2022 makes choosing much simpler.

We hope that our ranking of the top fully automated washing machines in India has aided you. To assist you to choose the model that best suits your needs, we've also given some tips here. We're now summarizing our recommendation and wishing you luck in your decision-making.
Summary of best washing machines in india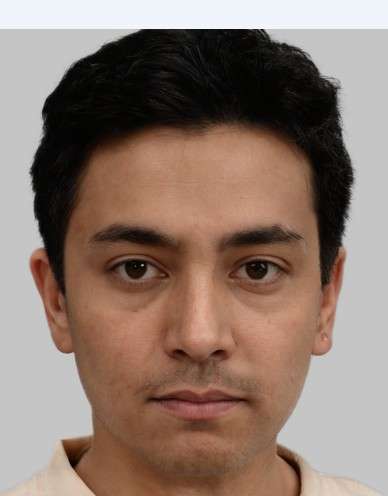 There's nothing particularly interesting about Tushar Sharma. He is a simple guy who loves gaming, traveling, and messing with new gadgets. After completing his engineering, he started working as an app developer and whenever he finds time, he's here, reviewing games and gadgets.