Zombie games popularised the apocalyptic-survival genre and let's be honest, shooting and bashing zombie-heads never gets old. But, mindless action and violence aren't all that this genre has to offer. Games like Walking Dead and The Last of Us proved that with excellent writing and well-develpoed characters, a zombie apocalypse setting is all you need to touch the player's heart. 
For this list, I wanted to go with the most popular zombie games. So, if you are a fan of this genre, chances are you will have played most of these games, but if you haven't, then you know what you are going to play next.  
Developer:

 

Capcom

Platforms : 

PlayStation 4, Xbox One , Microsoft Windows
It won't be wrong to say the Resident Evil franchise made zombie games a big thing. First zombie Resident Evil game came out in 1996, and it became an instant hit. The original Resident Evil games are quite old, and you might not want to play them, but if you can, I highly insist you to play one of the originals. 
I wanted to choose one Resident Evil game for this list, but it turned out to be harder than I expected, but you can begin with the remake gems which Capcom has been dropping recently if you want to enjoy those classics with current-gen graphics and gameplay mechanics.  
Developer:

Techland

Platforms: 

PlayStation 4, Xbox One , Microsoft Windows
Who knew combining parkour and zombies would be a fun idea? But after playing Dying Light, I yearned to play similar games, and I can't wait for Dying Light 2. 
The unique gameplay of Dying Light made it special and fun to play. The zombies in this game are tight, reckless and will have no mercy on you. Things get scarier during the night time as the most hardened and strongest zombies start hunting you. But you don't stay a weakling throughout the game, and in fact, it's quite the opposite. A balanced skill and experience system will soon turn you into a skilled zombie hunter. And if you want to have a blast while playing this game, try the multiplayer mod.   
Developers: 

Telltale Games, Skybound Entertainment, Scopely

Platforms:Microsoft Windows,OS X,PlayStation 3,PlayStation 4,PlayStation Vita,Xbox 360,Xbox One,Nintendo Switch,Android,iOS
What makes Walking Dead special is its simple yet touching story. The season 1 of Walking Dead series is regarded as one of the Telltale's best works. Walking Dead accurately captures human emotions in a post-apocalyptic world with a great story and well-written characters.
The gameplay is simple, you make choices and in some situations press the buttons that appear on the screen(if you want to), which is nothing new if you have played a Telltale game before. But, most of your actions will affect the story and its final outcome. You can either be a jerk to everyone around or play nice, your choice. 
If you have played only the first season of this game, like most of the people, I highly recommend you to play rest of the seasons because you shouldn't leave what you start incomplete.   
Developers:Valve Corporation
Platforms:Xbox 360, Microsoft Windows, Mac, Linux
Maybe you don't want to get too emotional while playing a video game, and if that's the case, try Left 4 Dead 2 and shoot your way through countless zombies, literally. Gory gameplay packed with intense action and great level designs makes this game a must-play. 
An overwhelming number of zombies and different enemy types make Left 4 Dead 2 satisfying and challenging. Even at the lowest difficulty, you will have to be at your best to survive the zombie hordes. The gameplay is a perfect blend of melee and ranged combat and slashing through zombies is as satisfying as shooting their heads off. And the best part of the gameplay is the way zombies react and stumble after being shot.
Multiplayer mods of this game are something that you can't skip, but if you want to play alone, the game AI is pretty good.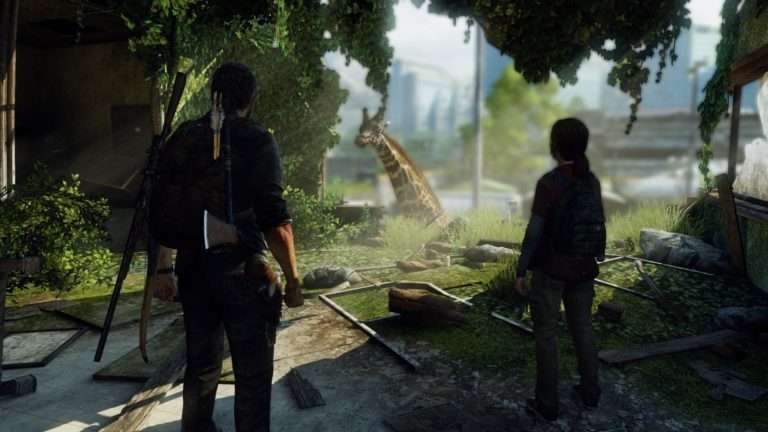 Developers: Naughty Dog
Platforms: PlayStation 4
The Last of Us is easily one of the best PS4 exclusives. Even though the game is set in a post-apocalyptic zombie world, it's more than a third-person zombie shooter. Excellent character development, beautiful storytelling, music and visuals make this game a masterpiece that you can't forget. 
The Last of Us is a narrative-based game, and its gameplay is no less cinematic. Realistic looking character animations and a stealth focused gameplay keep things exciting throughout the game. Zombies aren't the only threat in this game as many times you will have to take on armed soldiers and scavengers. Resources are rare and scattered, and while fighting tougher enemies, you will have to use them wisely.   
Developers: SIE Bend Studio
Platforms: PlayStation 4
Days Gone expands the idea of a zombie-open-world like no other game. And you must have heard this before, but I am going to say it anyway, this game is criminally underrated. Stunning visuals and immersive gameplay made me a fan of this game. 
From fighting a zombie(Freaker, if you want to be accurate) bear to finding your friend a puppy, Days Gone is inconsistently brilliant. Deacon Lee St. John or Deek is a protagonist that everyone can like. His story before and after the apocalypse and his interactions with other characters are something that I really enjoyed in this game. 
The open world of Days Gone is filled with tons of meaningful side quests and activities. So, even after completing the game's campaign, you will have a lot of exciting stuff to do and explore. Clearing Zombie hordes is one of such activities, and they make you realize how tough zombies/freakers can be. 
Developers: Mad Dog Games LLC
Platforms:  PlayStation 4, Xbox One, Microsoft Windows
Chances of Left 4 Dead 3 happening are zero, but most probably it would have looked like World War Z. Saying World War Z game is related to Brad Pitt's World War Z is somewhat wrong, but it's nothing much to worry about.  
World War Z's gameplay is based on shooting countless zombies, like Left 4 Dead. But the zombies in this game are more aggressive and have that horde effect as seen the World War Z movie. Zombies can climb on each other to reach higher places, and you need to make sure that a lot of them don't gather at one point. In short, a must-play if you loved the Left 4 Dead games.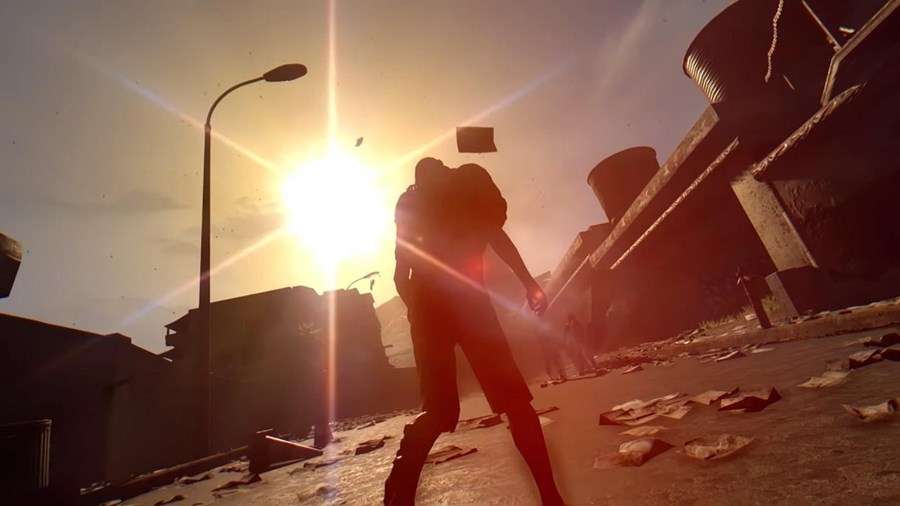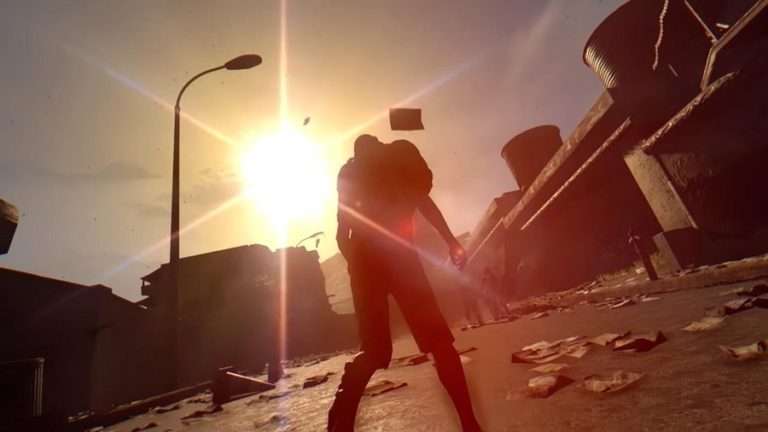 Developers:  

Techland, Deep Silver, YAGER Development GmbH, Sumo Digital, Deep Silver Dambuster Studios, Fatshark

Platforms:PlayStation 4, Xbox One, PlayStation 3, Xbox 360, Microsoft Windows, Linux, Macintosh operating systems
On an island crawling with zombies, you are one of the 4 persons immune to the zombie bites. What are you going to do? It's simple, you start smashing and shooting zombie-heads. I like this game because of its logical decision of making the player immune to the infection. In most of the zombie games, for some reasons, the zombie bites don't affect the players, and it irritates me when this detail is never acknowledged in the game. 
Dead Island is an open-world game, and in case you don't know, this game was made by the creators of Dying Light, so if you find any similarity between the two don't get surprised. The island is worth exploring, and it's crucial if you want to progress in the game. Blueprints to upgrade your weapons are scattered throughout the map, and it will become fun after you realize you can electrocute zombies while slashing them. 
Developers: Undead Labs
Platforms: Xbox One, Microsoft Windows
State of Decay 2 is an underrated gem that you must play if you are a fan of zombie games. The goal is simple, save survivors in a town overrun with zombies and develop a community to survive the apocalypse for as long as possible. Play it with your friends or alone, the game's equally fun and exciting. 
The fate of an entire town is in your hands, and this makes this game unique. You don't control any specific character in this game, and there isn't a story, but this doesn't make this game any less fun. Each survivor that you choose to save becomes playable and has his/her unique and randomised abilities, they have their own backstories, interests and motivations. And all of this combined with fun but buggy gameplay gives you an immersive experience that you would have never expected from a zombie game.  
Developers: Capcom Vancouver
Platforms:  

Xbox One, Microsoft Windows
Dead Rising 3 is one of the most mindless zombie slashers ever made. If you don't believe me, there's a blueprint in the game which allows you to turn a microwave into a laser beam thrower. The game knows how to make the players have fun. Drive through a street full of zombies or slash some zombies with a broadsword, the game keeps giving you more and more opportunities and weapons to kill zombies. You control Nick Ramos, a mechanic who is trapped in Los Perdidos, a city full of zombies and a bomb will be dropped on the city in five days. But story and campaign isn't the highlight of this game, it's the comic and fun gameplay. So, if the stylish and action-packed gameplay is what you seek, Dead Rising 3 is the game you have been looking for. 
These were the 10 zombie games which I liked. I didn't include Call of Duty Zombie DLCs and Red Dead Redemption: Undead Nightmare in this list as they aren't complete zombie games, but they are good, and you should play them if you haven't. Don't forget to tell me about your favourite zombie games. 
Thanks for reading.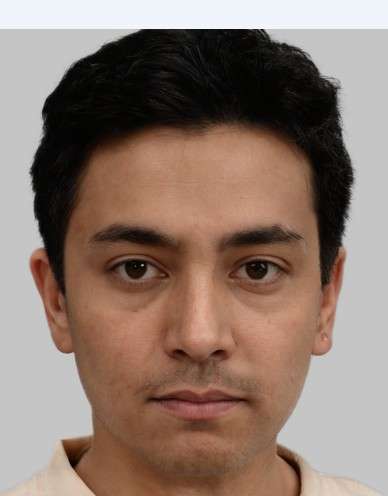 There's nothing particularly interesting about Tushar Sharma. He is a simple guy who loves gaming, traveling, and messing with new gadgets. After completing his engineering, he started working as an app developer and whenever he finds time, he's here, reviewing games and gadgets.